#01 Become one of us
Speakers
We want to promote diversity in the widest sense of the term, so don't be afraid to propose anything you think can make the audience learn, enjoy and give back.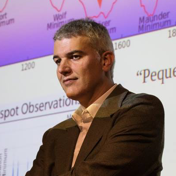 Héctor
Socas-Navarro
Physicist at the Institute of Astrophysics of Canarias (Spain)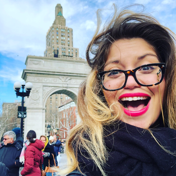 Lorena
Mesa
Political scientist turned coder
#02 The venue
Málaga
The PyConEs 2018 will be hosted by the university of Malaga (UMA), which actually offers to their 30.000 students a total of 141 official studies
University of Málaga (UMA) Bulevar Louis Pasteur, 35
29071 Málaga

See location
The conference will take place at the "Teatinos Technology Complex of the University of Málaga" (School of Computer Engineering and the School of Telecommunications).
#03 Make it happen
Sponsors
Help the whole community making this event a reality.
Drop us an email and we'll talk about the specifics.
Keystone

Diamond
Platinum
Gold
Silver
Contributors

#04 Who are we?
About us
PyConES 2018 is brought to you by Python Spain, Ebury, Yes we tech and Málaga Python.